You may notice new HTML elements appear in your FAQs after saving them, which can create formatting issues.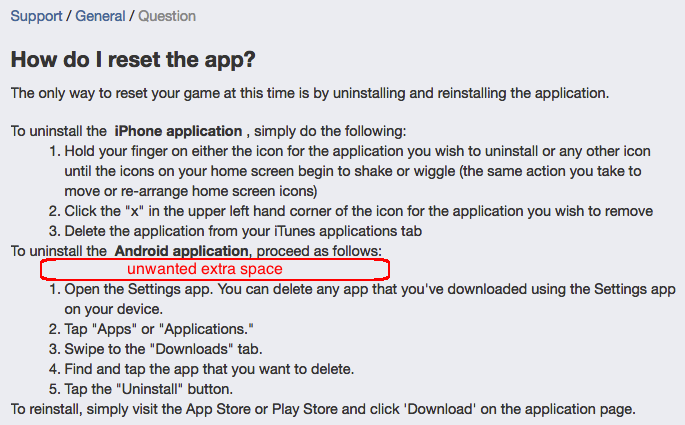 If you are pasting HTML from another source to add to your FAQs, we recommend using Ctrl/Command-Shift-V to remove all formatting when copy pasting, then readjusting the formatting in the FAQ.
This behavior can also be caused by variances in display settings in certain browsers. We cannot control these variations in browser settings, so please double check the appearance of these FAQs in each of the browsers you want to support to ensure compatibility.