The Bot Analytics content pack can be downloaded and added to your Power BI dashboard from within Power BI. To get this report, review the steps in How do I install or update my content pack?
The three reports available in the Bot Analytics content pack are Answer Bot, Answer Bot (secondary), and Answer Bot – FAQs.

You can use the Answer Bot report to track the effectiveness of your Answer Bot as follows:
Track your daily deflections percentage to see how often your suggested FAQs are successfully preventing users from having to reach out
Check for spikes in daily invocations to see when the Answer Bot is most active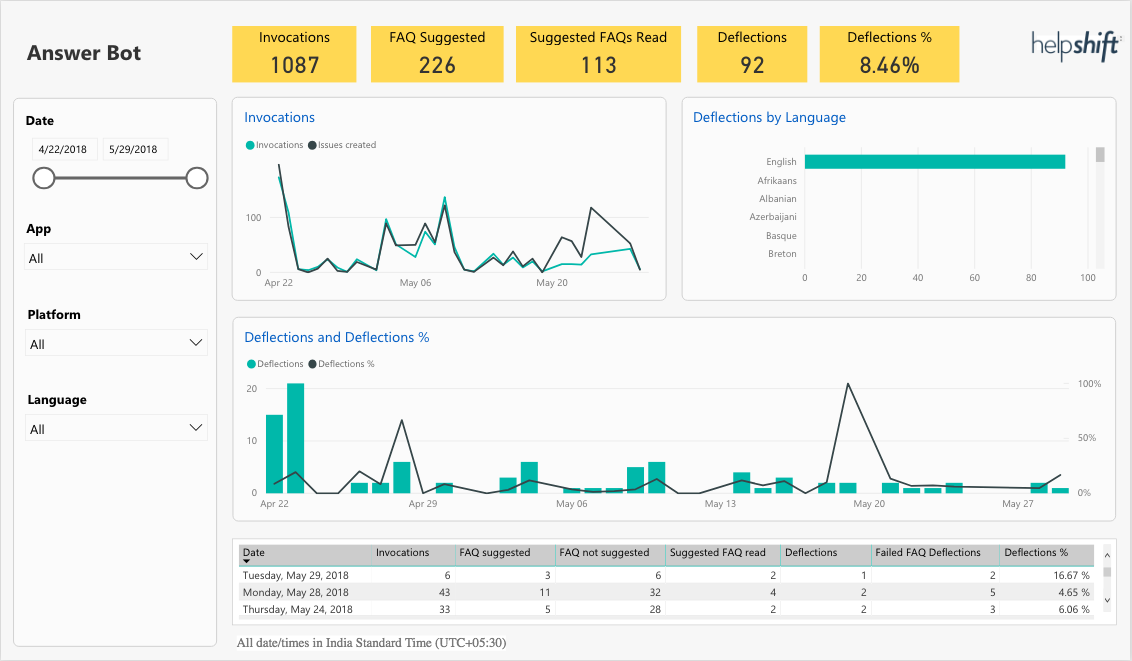 The Answer Bots (secondary) report allows you to see the percentage of FAQs suggested and read, which you can use to:
Check the daily percentage of FAQs read to see how effective your FAQ titles are at compelling users to open them for answers
Review the percentage of FAQs suggested by language to see if you need more FAQs for a specific language you support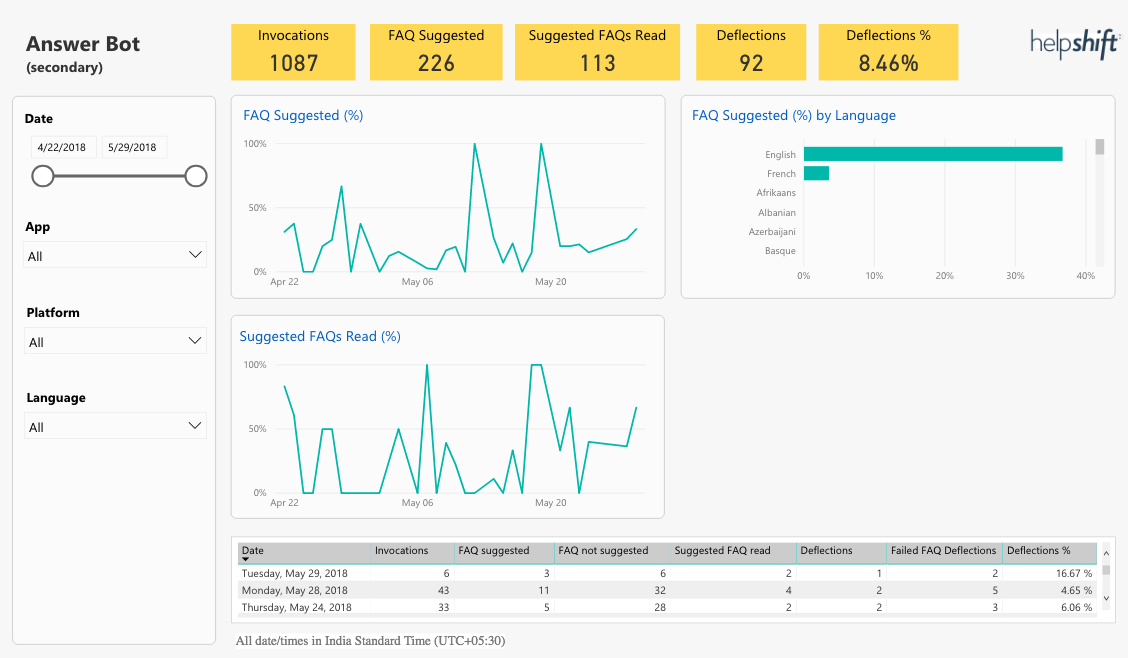 The Answer Bot – FAQs report provides breakdown of suggested FAQs in a list format. This allows you to review the following:
Check the 'FAQ deflection failures' count to see which FAQs need to be revised to better support users
Use the 'FAQ last updated' info to check for FAQs that may be out of date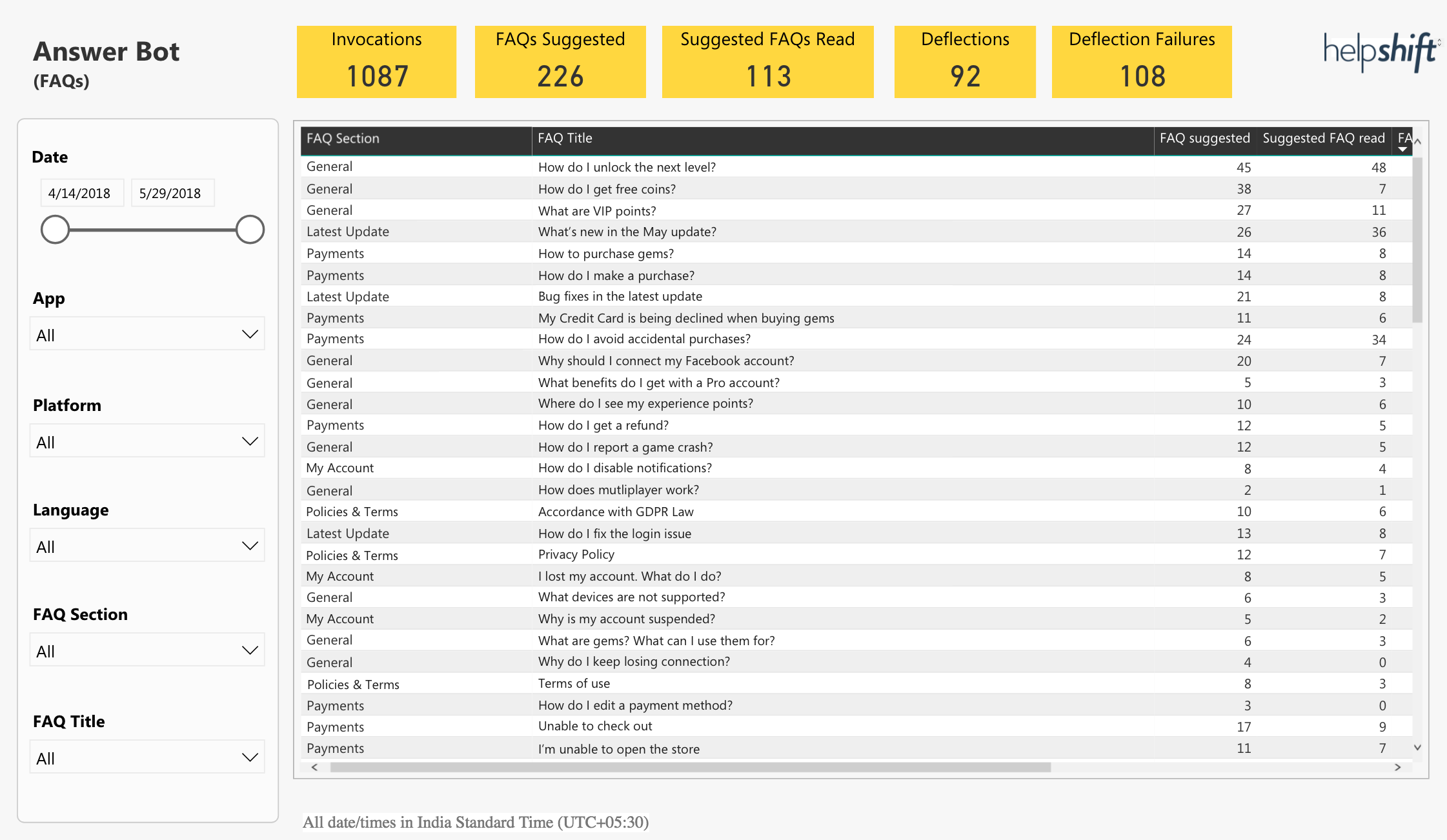 To capture this data in a visual, you can create a custom report. To learn how, see How do I create a custom report In Power BI?
For a full review of what metrics are available in other reports and how to use them, please see our Power BI Reports Overview.