A Queue is a grouping of Issues sorted by customer wait time with a built-in backlog line. Queues can be used in your workflow in a number of ways, as detailed below.
This feature may be a good fit for your team if you have at least 10 team members and 2 or more Agent Groups, and must be unlocked with an upgrade. Please reach out to your Account Manager or to success@helpshift.com to learn more about how you can use Queues to scale your workflow.
Queues give your team the ability to:
Use Automations to do 'smart' Auto-Assignment to Groups with built-in backlog management
Unassign Issues back to the default Queue
Work solely out of My Open Issues, which can be sorted by Queue Priority
Escalate specific Issues to a unique Queue which specialized Agents can work out of
Assign all open Issues in an Agent's individual Queue back to the default Queue at the end of their shift
Quickly filter for specific sets of Issues in Smart Views and Automations
Review Analytics by Queue (instead of by sets of tags)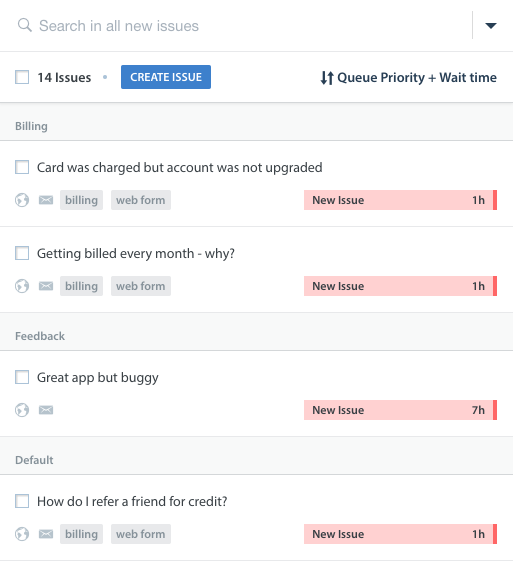 Queues can be used as part of your workflow to Auto-Assign Issues to individual Agents and Groups based on their availability. To learn more, see our guide to Workflow Management.