A Growl Notification is a Live Notification that appears when an Issue is assigned to your or when the tags of an Issue assigned to you are updated.
To activate Growl Notifications, navigate to your user icon in the bottom of the screen, click Account Settings, then under 'Growl Notifications' check the box next to 'Notify me for updates to my issues'.


Once you have them turned on, they will appear in the bottom left corner of your screen.
Please note that you will not receive audible sounds unless you have two or more Helpshift browser tabs open. We intend audible sounds to be a feature for multitaskers who need to be alerted of Issue updates within multiple windows.
A list of what types of Growl notifications may occur during certain actions is available below.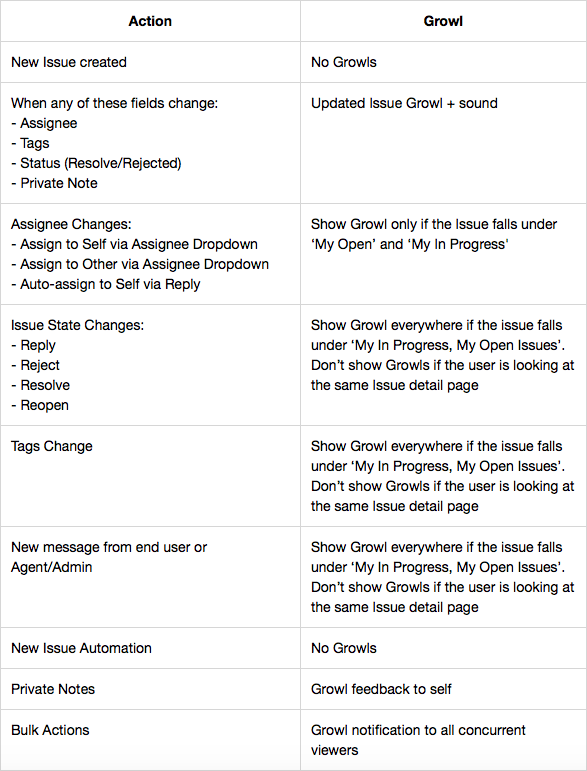 To manage notifications, see How do I turn off Growl Notification sounds?