FAQ Suggestions is an add-on feature that can be unlocked with an account upgrade. Please reach out to success@helpshift.com to learn more.
FAQ Suggestions is a Dashboard feature that will automatically suggest relevant FAQs to Agents to insert as a reply to an Issue based on the Issue context. Both published and unpublished FAQs can be suggested via this feature.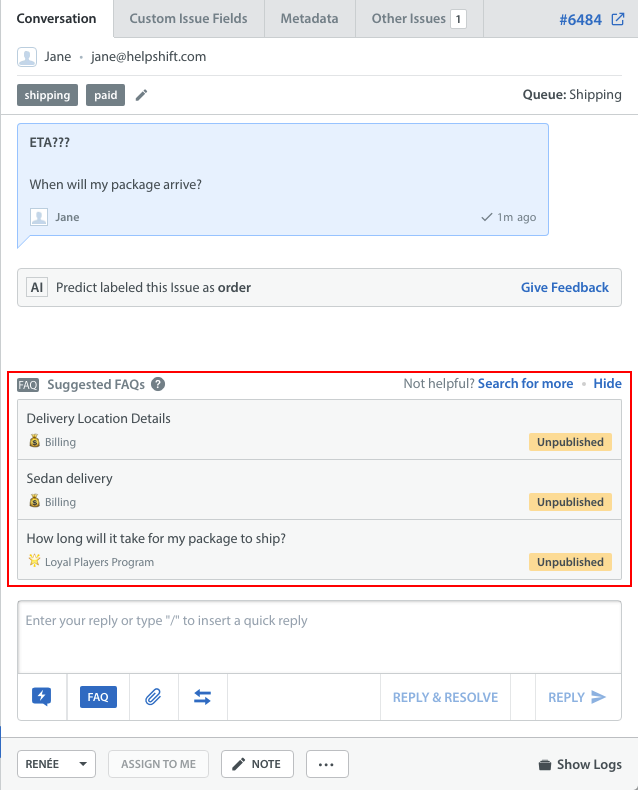 It works by detecting the language that the end user is writing in based on the content of their messages and suggesting up to 3 of the most relevant FAQs in one of the following languages:
Arabic
Catalan
Chinese (Traditional and Simplified)
Dutch
English
French
German
Indonesian
Italian
Japanese
Korean
Persian
Polish
Portuguese
Russian
Spanish
Turkish
Ukrainian
Vietnamese
You can view the content of a suggested FAQ by hovering over it. Once you've decided on an FAQ, simply click on the suggested FAQ to insert it into the reply box to review, edit and send. You can also search for more FAQs via the 'Search for more' option in the top-right if the three presented to you are not what you want to use.
You can hide the widget on the Issue details page to not see FAQ suggestions for that Issue by clicking the 'Hide' button.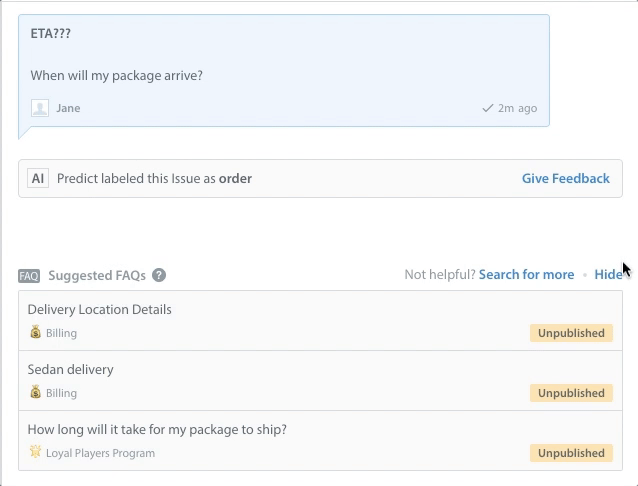 You can disable this feature for yourself via your Account Settings page.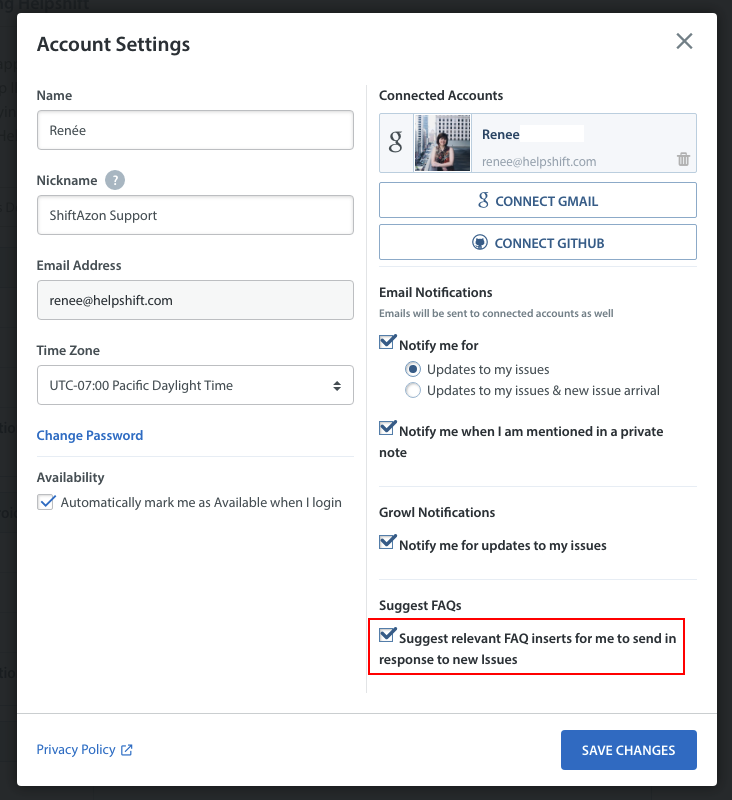 Admins can enable or disable this feature for Agents and Supervisors via the permissions page. To learn more about what features you can manage for these roles, see What are the different roles in Helpshift?