Understand the performance of your Web FAQs using the new Web FAQs Report available through the Helpshift Power BI FAQ Analytics and Helpshift Analytics API (Add-on feature).
Power BI Web FAQ Analytics
In Power BI, Web FAQ Analytics are available in the following reports:
Overview of the FAQs Analytics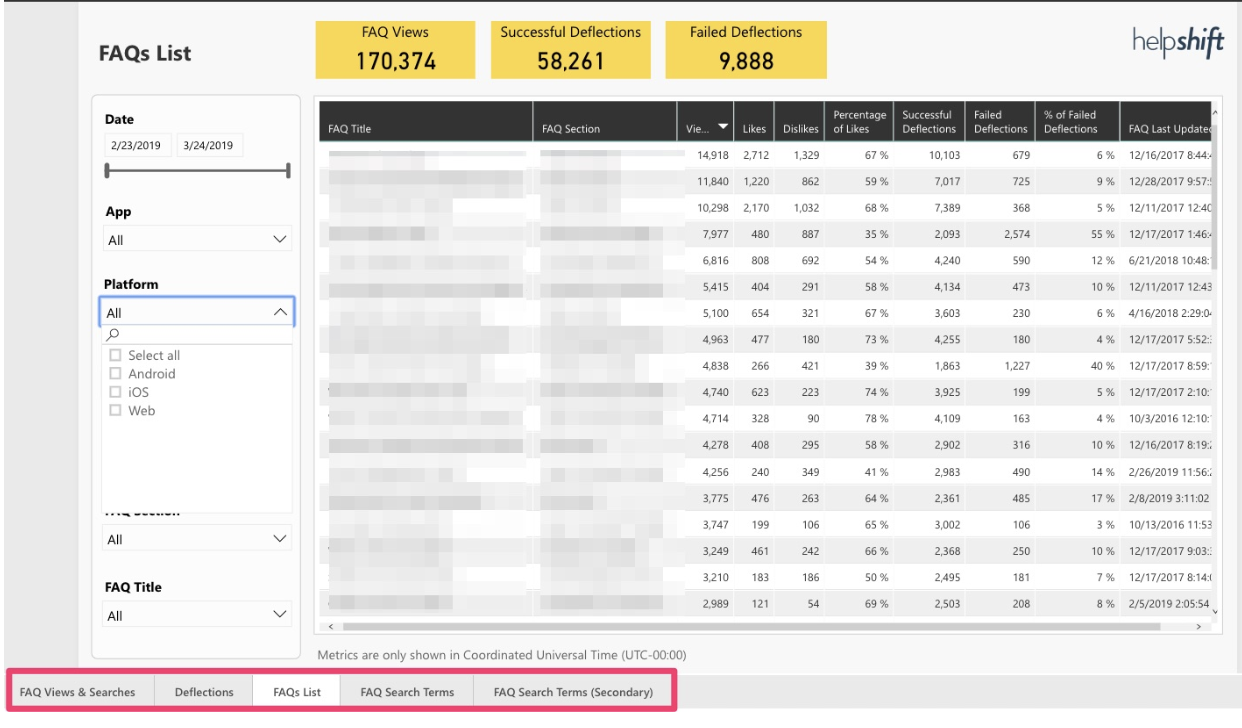 How do I view and filter Web FAQ?
For FAQ Views & Searches, Deflections, and FAQs List reports, click on the Platform drop-down and select Web from the list.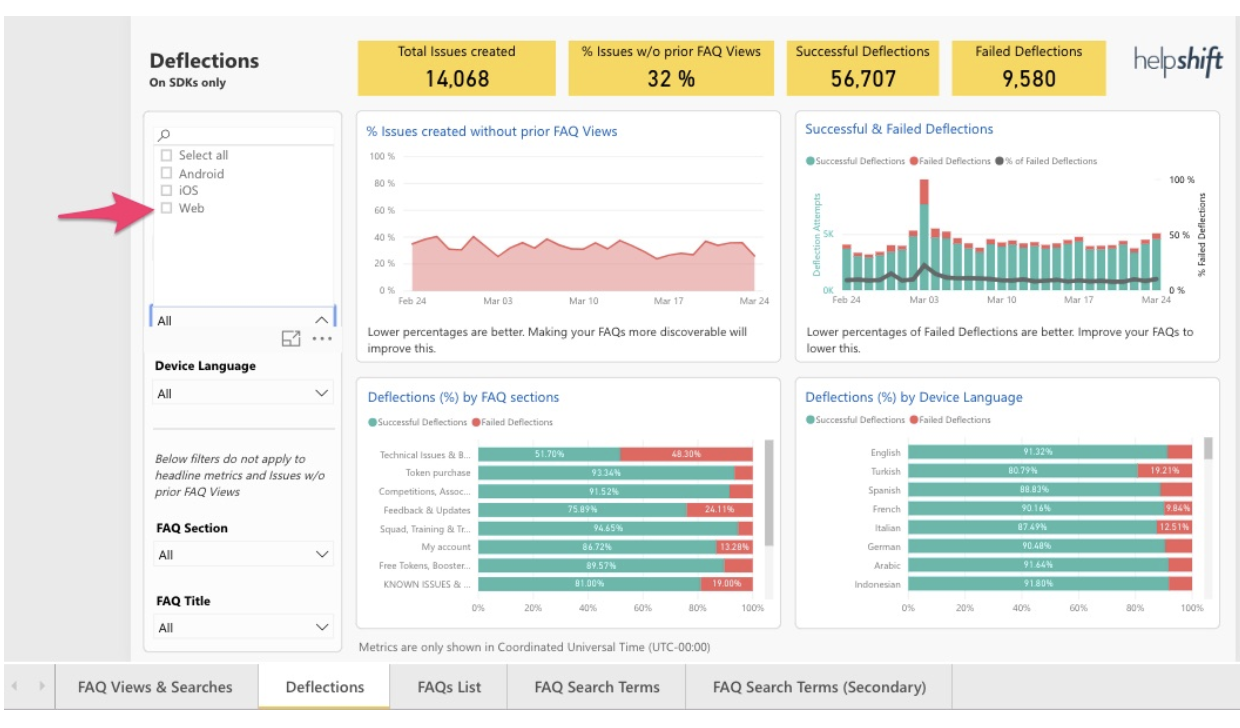 For a full review of metrics that are available and to learn how to use them, refer to Power BI Reports Overview and Power BI Glossary.
Note: Currently, Power BI Web FAQ Analytics does not provide reports for Searches, Likes, and Dislikes.
Web FAQ Analytics API
For Helpshift customers using Web, the Web FAQ Analytics is now available through Helpshift Analytics APIs. It provides information based on views.
You can view Web FAQ Metrics to know how your FAQs are doing based on the given parameters.