Welcome to Helpshift! This guide will walk you through each step to get started with our core features, including: adding your app, creating FAQs, inviting Agents to the Dashboard, and setting up email and in-app support.
If you haven't done so already, create your Helpshift account at helpshift.com/signup. Once you've signed up, you'll be able to access your Dashboard and download the Helpshift SDK for iOS or Android.
Please note that setting up in-app support will require your developer. Please direct them to our Developer Implementation Guide so they can start integrating the Helpshift SDK into your app.
For additional guides and best practices, please see our Knowledge Base.
1. Invite Your Team
2. Add Your App
3. Set Up FAQs
4. Set Up Email Support
5. Set Up In-app Support
---
1. Invite Your Team
If you have multiple people in your company providing customer support, they'll need access to Helpshift. This way, they'll all be alerted when a new Issue is opened and can keep track of all conversations.
Add your Agents to your Helpshift Dashboard as follows:
1. Click the Settings icon in the left navigation bar from the Dashboard, then under Organization, click 'Teams'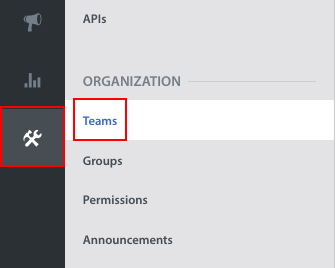 3. At the top of the page, click the 'Invite People' button

A pop-up will appear where you can fill in the email addresses of team members you'd like to invite. Be sure to separate email addresses with a comma or semicolon. They will receive an email prompting them to activate their account.
After you've invited your Agents, they will be listed as pending on your Teams page. When that Agent joins, they will no longer be listed as pending.
Team members will gain access to their account as soon as they create a password for their account.
---
2. Add Your App
Once your account is set up and your Agents have been invited, the next step is to add your app. Your app in Helpshift represents each individual mobile or web application. For example, if your company has one mobile app for business users and a different mobile application for consumers, you will want to add both of these mobile applications into Helpshift.
You can add your first app while signing up for a new account, and may also add apps by following the steps below:
1. From your Dashboard, Click the Settings icon in the left navigation bar

2. Scroll to the bottom where 'App Settings' is listed, then click 'Add App'

From here you'll be able to add your app nickname, available platforms, and the store URL. Once you've provided this info, click 'Add App'.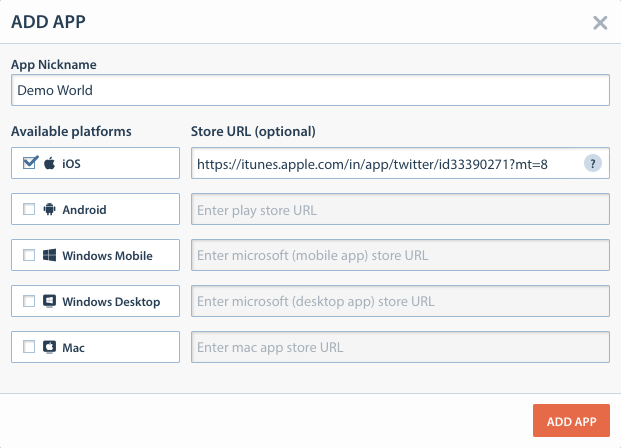 You'll then be automatically routed to the new app page where you can add additional details.
---
3. Set Up FAQs
To avoid customers overwhelming your Inbox with common issues, you'll want to create a set of organized, easily searchable FAQs to deflect Issues. FAQs also reassure potential customers that you're equipped to address their concerns.
To help you get started, here are a few questions that may or may not be common for your customers to ask:
I can't log in
How do I set up my account?
How can I update my information?
How do I cancel my account?
More best practices can be found in What Should I Include In An FAQ Article?
Before setting up individual FAQ articles, you'll want to add Sections. Sections are categories you use to organize related FAQs, such as 'Billing' or 'Account'.
To add Sections, first, navigate to the FAQs Section area via the FAQs icon on the left navigation bar.

On this page, select your app from the drop-down menu.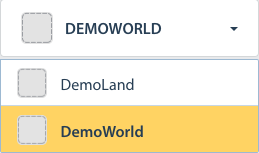 Next, click the 'Add Section' button in the left header.

This will take you to a pop-up window where you can title the Section.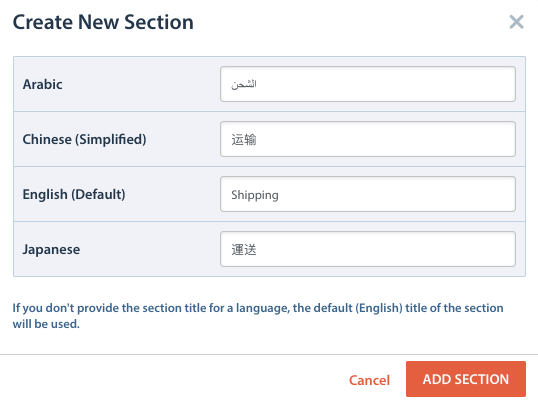 Click 'Add Section' to add the new section in your Web Support Portal.
To add your first FAQ article, click the 'New FAQ' button, also located in the FAQs section via the FAQs icon.

A pop-up will appear where you can add the question, answer, and keywords for the article. Keywords allow your users to find your FAQs easily via common search terms.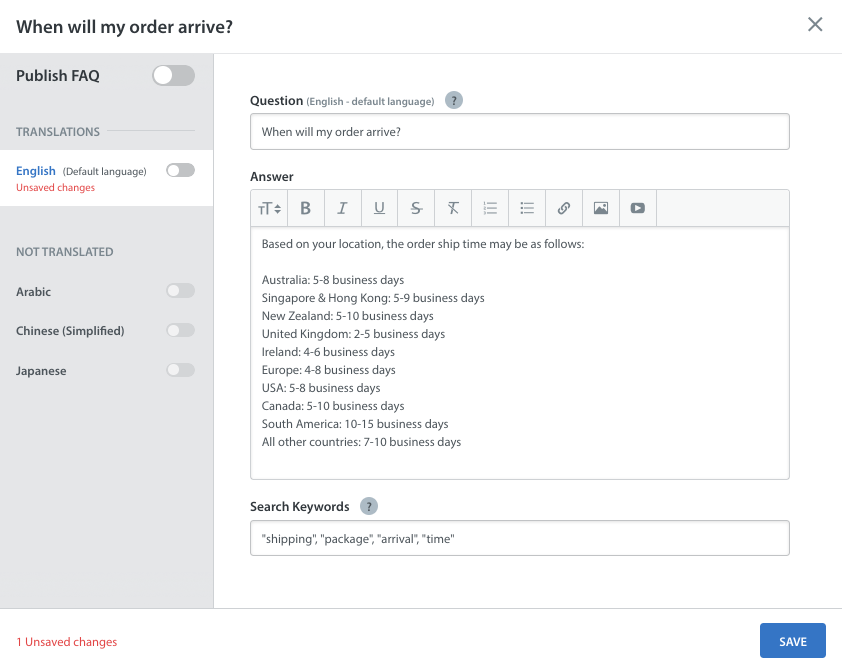 For detailed steps on setting up FAQs, please see our guide to Creating & Publishing FAQs.
---
4. Set Up Email Support
By offering email Support, you can provide support for all of your users regardless of whether they are using the application. If a user wants to reach out to ask general questions about the application without logging in, they can simply reach our via your support email.
To set this up, navigate to the Settings page via the icon on the left side.

From here, scroll down to 'Email Support' under Support Settings.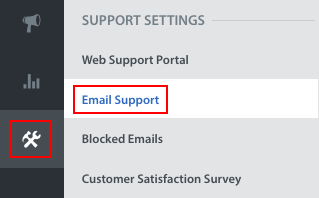 On this page, you'll see the support email address that Helpshift has provided for you. This is the address that your emails must come through to be filtered into helpshift's dashboard. Set your current support email address to forward all emails to the address provided.

You can also click the gear icon shown in the screenshot above to adjust your account settings and add features, such as an automatic response to new Issues. For more info, please see the following FAQs:
Once you start receiving emails, you can assign them to Agents, assign their priority, and update their status via the Views sections listed on your Dashboard. Replying from the Dashboard allows you to keep a complete log of conversations all in one place.
---
5. Set Up In-app Support
Once you've added your app, invited Agents, and made your FAQs live, you'll be ready to start offering in-app support. This process requires your developer to set up the SDK within your application. For more info on setting up the SDK, please direct your developer to our Developer Implementation Guide.
To set up additional features and learn more about Helpshift best practices, please review our Knowledge Base.