Helpshift SDK v7.8.0 for iOS and Android were released on July 8th, 2020. We are excited to bring you some highly demanded features to help you deliver richer consumer interactions and drive faster issue resolution. 
SDK v7.8.0 Unity and Cocos2dx will be available at the end of July followed by Xamarin in mid-August. 
Here are features and updates that are included in this update:
Configure time-window for reopening of in-app issues and providing CSAT 
Admins can now configure an expiry window for Issues submitted in-app or via web chat to prevent end-users from reopening them. Separately, you can also configure the time window in which users are allowed to provide a CSAT rating for a resolved Issue. By default, the timer value is set to 1 Year.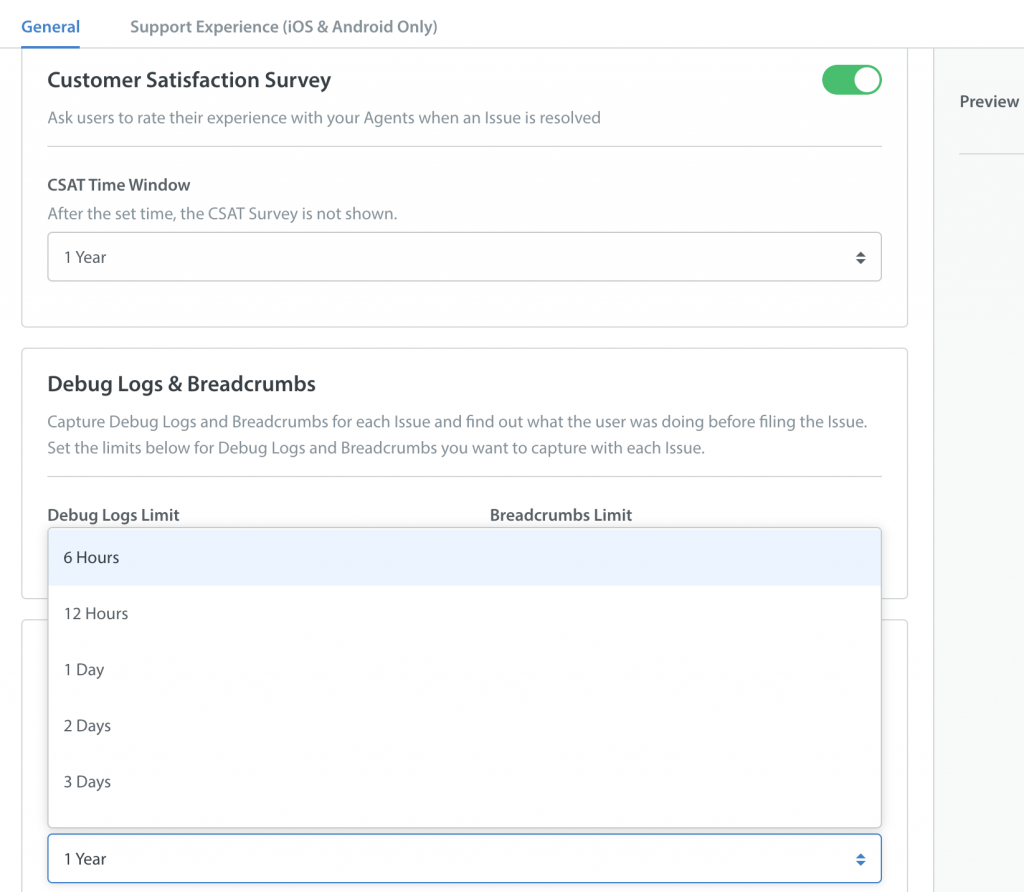 Note that this feature requires SDKs 7.8.0 and above.
Learn more about re-open window here and CSAT here
Richer user experience with Agent/Bot avatars
You can now personalize the experience for your end-users by giving an avatar for your agents and bots.
End-users expect to know "who's on the other side of a service interaction?". Agent Avatar adds a personal touch to the experience and reassures the end-user that their issue is being addressed.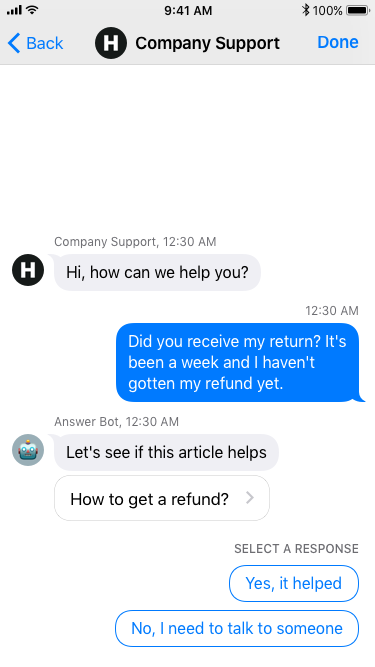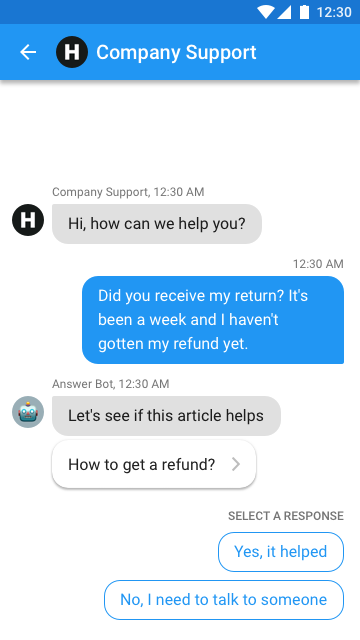 Who should use this capability?
Brands using Automation bots:

Help customers understand whether they're talking to a human or a bot, resulting in better customer experience.

Brands using the "Show Agent nickname" capability:

Show a face along with the agent/bot's name. 

Brands trying to create a personality for their service experience:

Create a highly branded messaging experience.
Note that this feature requires SDKs 7.8.0 and above.
For more details, refer to How do I show Agent or Bot avatars in the Helpshift Messaging Experience? 
Deep linking for Custom Bots
With the latest SDK 7.8.0., you can add an action within a Custom Bot step to navigate users to specific app screens or web pages or provide 1-click call action within your messaging. This is particularly helpful if you have app screens that initiate certain flows like reset password. Additionally, if you have workflows where you're directing customers to call you, then the call action can be set up as a 'Send a Message' step to provide a better experience for your customers.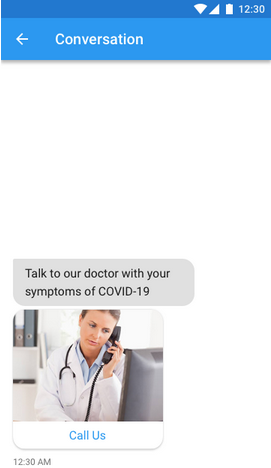 To learn more about deep linking for Custom Bots, refer to How do I send deep links/actions using Custom Bots?
Important note for your developers: With 7.8.x, iOS SDK will now ship as a framework which will decrease the number of steps to integrate Helpshift moving forward. Please share this migration guide with your developers before they start the update process.