If you're currently on a trial, you can request a quote from your Helpshift Dashboard as follows:
1. Click the Settings icon in the left navigation bar from the Dashboard, then click 'Billing'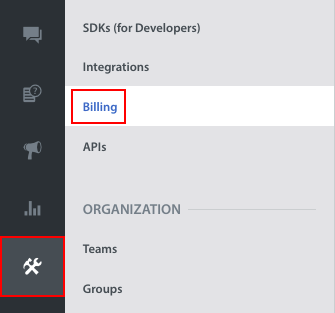 2. Click on 'Activate Helpshift Plan'
3. Review the plan options available and select the one that is best for your team based on the # of Agents you anticipate having as well as the number of MAU (monthly annual users).
After reviewing the list of plans, click 'Get Quote' in the bottom right.
4. Provide the information requested in the quote form. The more details you provide about your app and support needs, the better our team will be able to assist in setting you up with the right plan!
You should expect to hear from our sales team within 12 hours. If you need any assistance with this form, please contact billing@helpshift.com.