Quick Replies metrics can be found in the Support Analytics report. Open any tab, then click the expander button next to the drill down table at the bottom of the report.

This will open up the drill down report into a full page view. Drag the bottom navigation bar to the right until you reach the 'Quick Replies Inserted' column.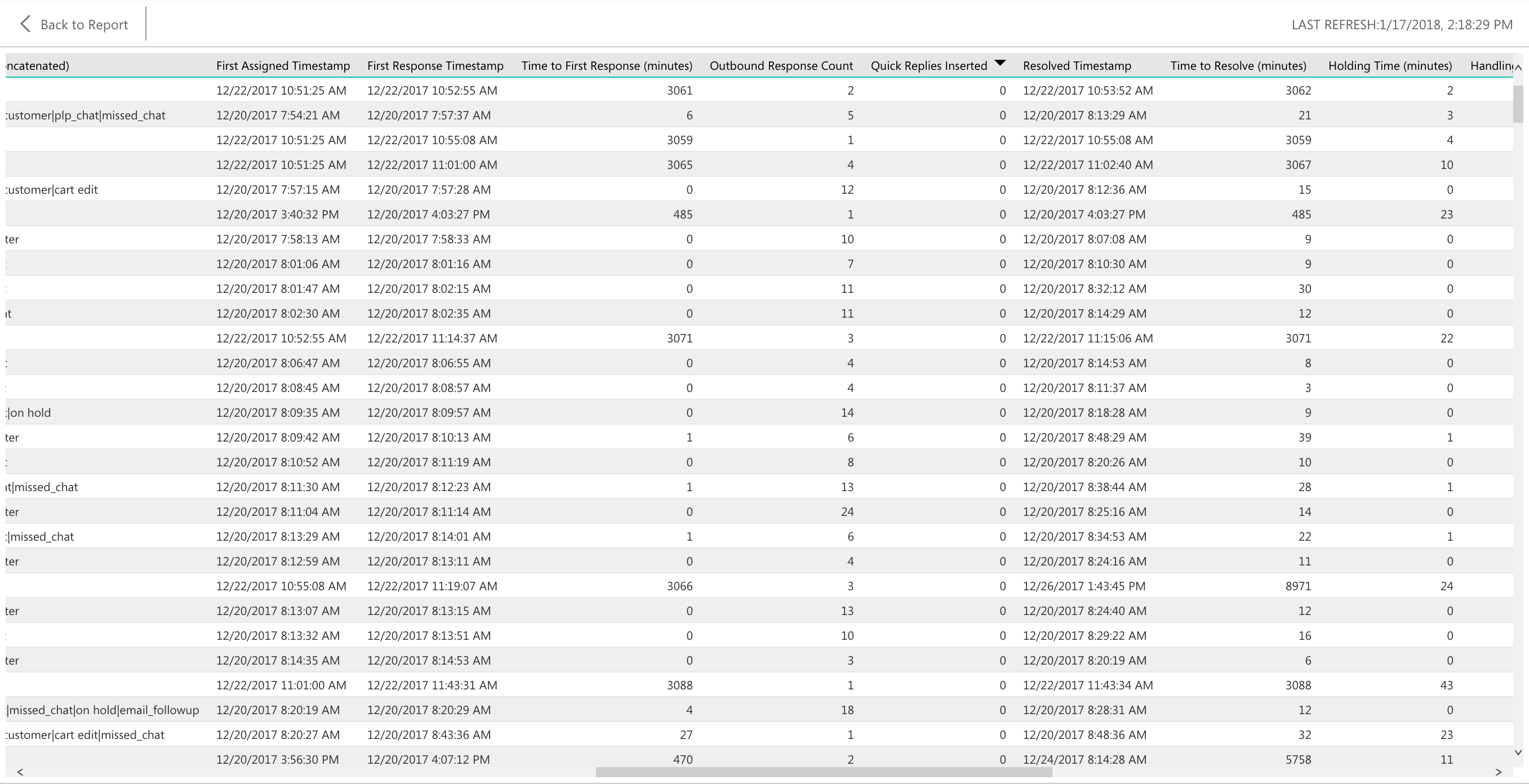 You can use these metrics to create a custom report for reviewing Quick Replies metrics. To learn more, please see How do I create a custom report in Power BI?