You can edit Custom Issue Fields from the Custom Issue Fields page. To get there, navigate to Settings > Workflows > Custom Issue Fields.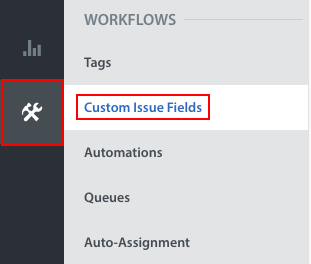 On this page, click the gear icon to the right of the Custom Issue Field you'd like to edit, then select 'Edit' in the drop-down that appears.

The 'Edit Field' pop-up will appear, which provides all of the same options that were available when you first created the field. Once you've made changes, click 'Save' in the bottom right.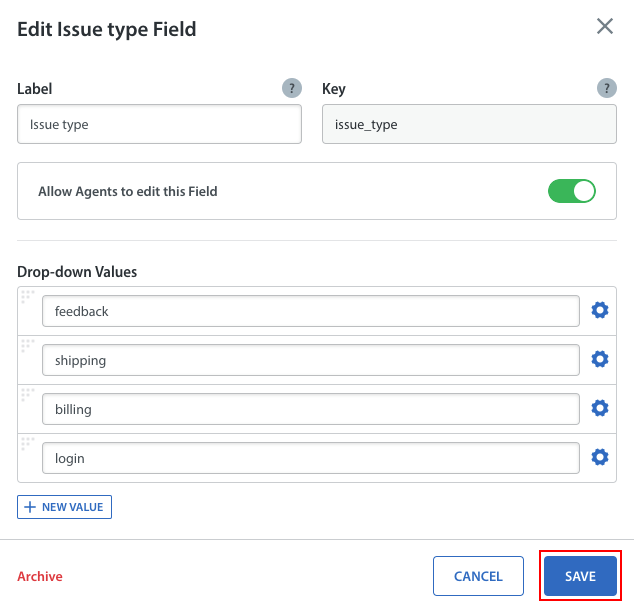 Please note that the 'key' field cannot be edited once the Custom Issue Field has been created.
To learn how to reorder your Custom Issue Fields, see How do I reorder my Custom Issue Fields? If you need to remove a Custom Issue Field, see How do I remove a Custom Issue Field, and what happens if I do?