Sections are used to organize related FAQs under common categories so that your visitors can easily find what they are looking for. To create a new Section, click the FAQs icon on the left side, then to the right of the word 'Sections', click 'New Section' button.

 A pop-up will appear where you can add the title of your new section in the languages you wish to support for your FAQs.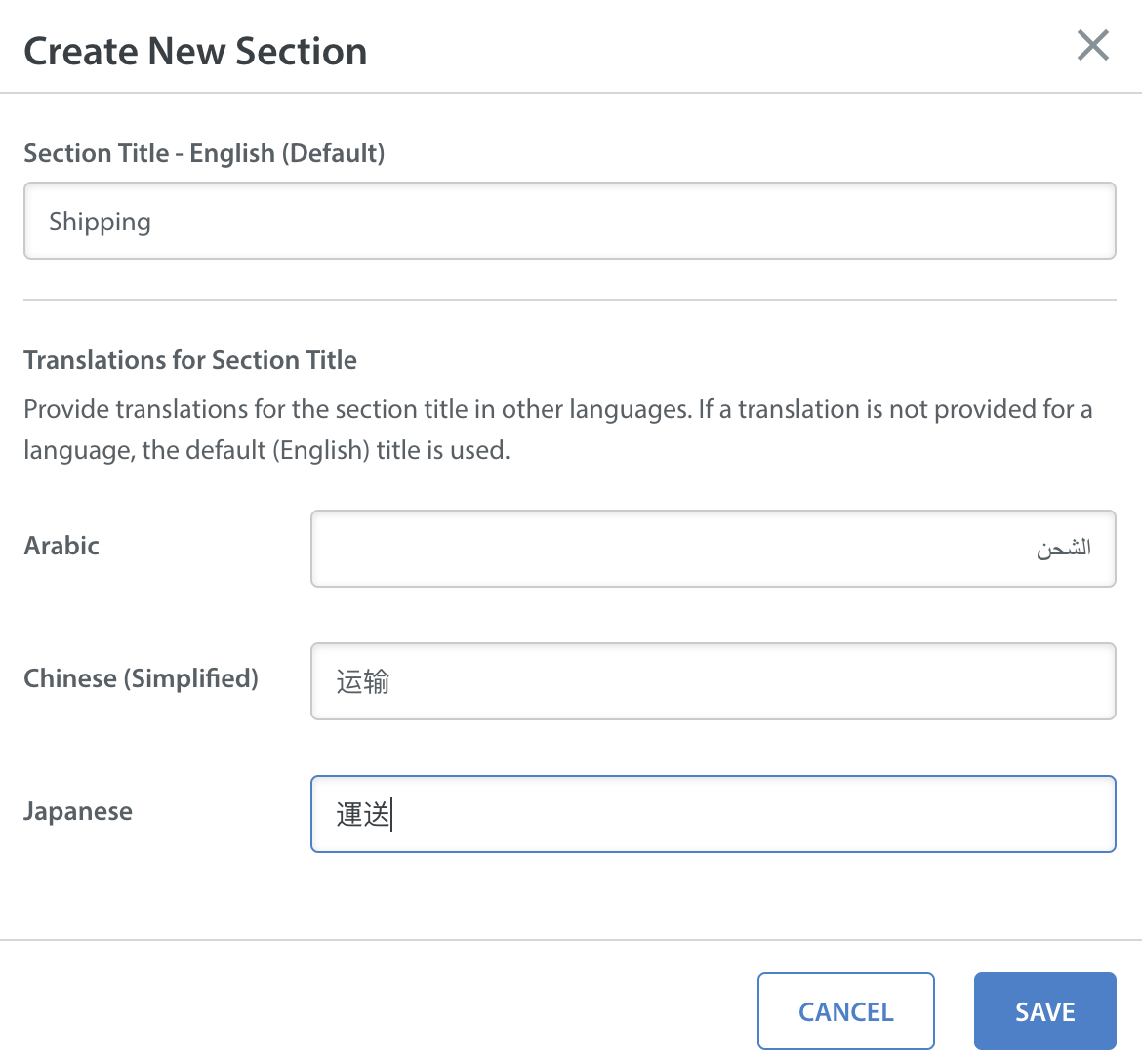 Click the 'Add Section'  button in the bottom right of the pop-up to add your new section to your Web Support Portal. As a note, you'll need to create Section translations for all languages added to support your FAQs. To learn how to add translations and create translated FAQs, see How do I translate my FAQs? Once you have created a few Sections, you'll want to create relevant FAQs under each one. You can publish FAQs for any app you support, which will appear in the app under 'Help' and/or on your Web Support page, depending on the settings you select. To create a new FAQ article, click the 'New FAQ' button at the top. Make sure you're in the section you want to add a new FAQ into when you click this button.

  A pop-up will appear for you to add the question, answer, keywords and default language for the article. For help deciding what to say and how to say it, see What should I include in an FAQ article? To learn more about what types of content can be added to an FAQ article, please see How do I format my FAQs?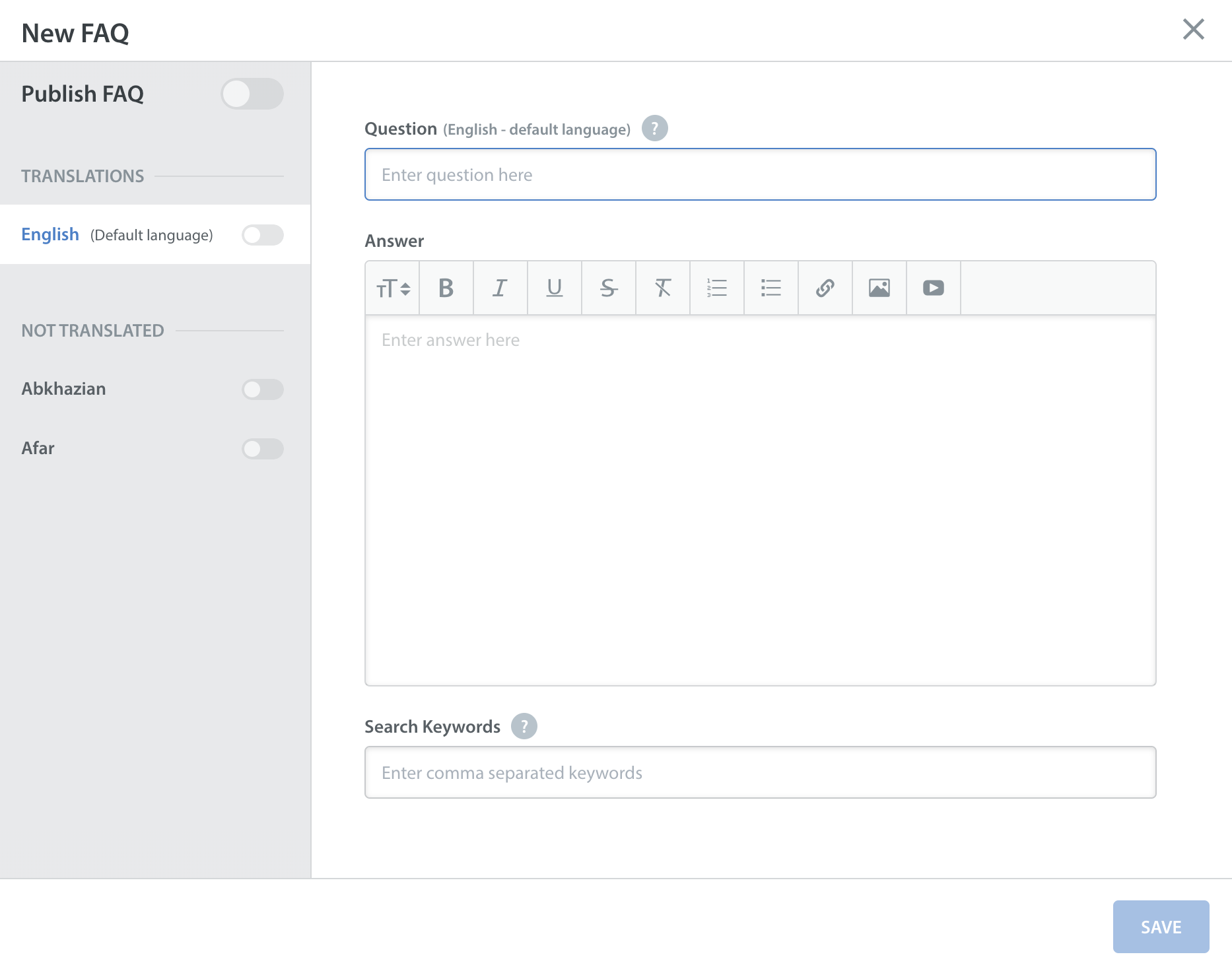 Once you've added your title, text, images, gifs and keywords, click the 'Save'  button in the bottom right to create your new article. By default, your FAQ article will have the status 'unpublished' until you publish it. To publish your new article, see How do I publish my FAQ article? Unpublished FAQs serve as unpublished answers (also known as macros, canned responses, and Predefined Answers) for Issue replies in Helpshift. To learn how to make the most of this feature, see How do I reply to a message with a predefined answer / FAQ article?