Currently we do not have a mobile app for Agents to use to reply on the go.
As a workaround, you can respond to Issues on the go from your mobile device by turning on email notifications. To do so, navigate to your profile icon in the bottom left, select 'Account Settings', then select the checkboxes under 'Email Notifications'.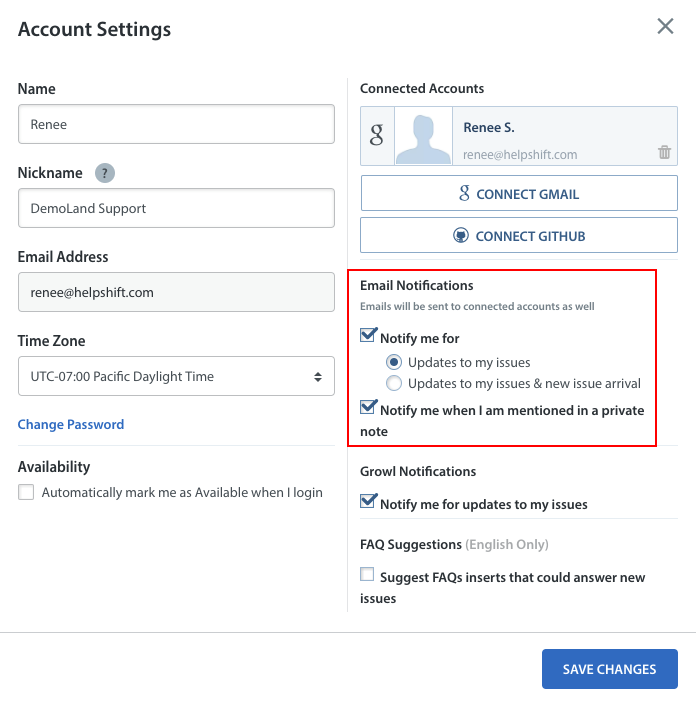 Once you've turned on this setting, when a user submits or updates an Issue, you will be notified via email.
To learn more about using Helpshift on mobile web, see How do Agents address Issues in the Dashboard via mobile web?